New Games in the Media
Every so often New Games appears in the media.
These early efforts at putting up images are limited by the size of the files. Later images should have higher resolution.
Dennis the Menace goes to a New Games Tournament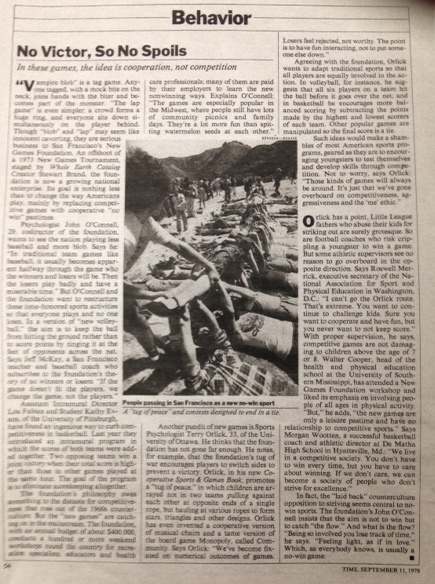 Article from September 11, 1978 issue of TIME magazine.